How to deal with burnout: my weekend reset routine
Hey It-Girls, I hope you've all had an amazing weekend and enjoyed some of the lovely sun we've been having lately! It's officially been two weeks since some major lockdown restrictions were lifted here in the UK. Many of us have returned to work for the first time in months and are probably already feeling the effects of working life. I recently started a new job after being unemployed for a month - check out that blog here - and honestly, the transition felt pretty abrupt. My body has a very physical reaction to reaching burnout and lets just say, things went into overdrive last week. I was completely exhausted, doubting myself and lacking motivation to do even the most basic tasks. One thing was clear, it was time for a weekend reset. If you've recently returned to work and need a routine to get you back to feeling your best, check out my weekend reset routine below.
1. Try to spend some time alone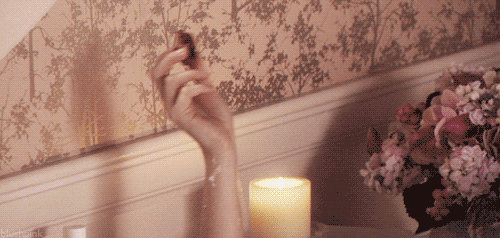 With the weather becoming nicer, it's natural to want to spend every weekend out and about with friends, shopping, drinking and socialising. While doing this can be fun and energising, it's important to also preserve some energy for yourself. We've all had those Monday mornings where we stumble into work even more exhausted than when we left on Friday, purely because we've done too much on the weekend. Instead of booking up your entire weekend, try to plan one day for socialising and the other for some alone time. Take some time to work out, journal, catch up with your favourite Youtubers, or anything else that makes you feel good.
2. Take some time out for self-maintenance
One thing I love to do when I have a weekend to myself is to indulge in some self-care and self-maintenance. Washing and treating my hair, putting on a face mask, re-painting my toenails; anything that makes me feel by best. Nothing makes you feel prepared for the week ahead like having a refreshing new look. If you usually have no time for self-care during the week, the weekend is the perfect time to catch up. When I'm seeking full relaxation, I love to run myself a bath using my Vanilla & Coconut Bath Tea (from Imara Therapy), essential oils and rose petals. I exfoliate my entire body and finish off by moisturising with body oils. By the time I finish my routine, I look and smell amazing and feel ready to take on anything! Whatever your routine, taking the time to refresh your appearance and practice self-care will give you the confidence boost you need to get through the rest of your week.


3. Indulge in meals that make you feel good
I don't know about you but I am a major foodie and an easy way to improve my mood is too eat something good! While most people tend to eat healthy during the week and indulge on the weekend, I'll admit I'm usually the opposite. Being busy during the week means I'm more likely to buy food while I'm out and about or order takeaways when I'm too tired to cook after work. So I if you're like me, the weekend is actually the perfect time to reset your health. Because I'm not moving around as much, I usually practice intermittent fasting on the weekend and eating clean, home cooked meals. If you often find yourself in a cycle of takeaways during the week, use the weekend to get back on track. If you do go out for food or order in, opt for a restaurant that has healthier options that don't leave you feeling sluggish afterwards. And if you're the opposite and have been super healthy during the week, treat yourself, girl! You deserve it.


4. Maintain your sleep routine
Finally, while you might think the weekend is a good time to stay up late and have a lie in, doing this every weekend is actually just disruptive to your sleep routine and could leave you feeling more exhausted than well rested. Try your best to maintain a similar sleep cycle during the weekend and use those early mornings to practice mindfulness. From yoga stretches and tea meditations to watching the sunrise, embrace the peace that waking up early can bring.
So those are just a few of my favourite ways to beat burnout! If you liked this post, you'll love My Relaxing Night Time Routine! Follow me on Instagram for regular content updates and be sure to subscribe so you never miss a post!