10 Level Up Habits To Master Before June 21st
How to nail your post-lockdown glow up


Okay It-Girls, we've all heard the news by now: June 21st we will finally be free from lockdown! I've seen tonnes of posts expressing all the things people are planning to do in order to prepare for their debut back into normal society, from securing that post-lockdown date to getting that summer bod'! I thought it might be fun to do something similar here but since this is a self development blog after all, we're talking habits! If you're hoping to step out of lockdown looking and feeling like a new woman, my 10 level-up habits to master before June 21st is the perfect place to start!
1. Develop A Self-Care Routine


How many times can we talk about self-care on this blog? The limit does not exist! Forming good habits is all about starting as we mean to go on which means putting your routines into practice now so they'll be effortless once summer hits. Whether it's lighting a candle and journaling every evening or meditating and stretching in the morning. Learn what makes you feel good now so you can be your best self this summer.
RELATED: My Relaxing Night Time Routine
2. Discover Your Signature Dishes
Looking to be 'hostess with the mostest' when the restrictions are lifted? You'll need to discover your palate and find that killer recipe that keeps everyone wanting more. Channel your inner domestic goddess and master those signature dishes!


3. Get Disciplined With Your Skincare
The way that 'summer bods' are made in the winter, is the same way that summer glow is created. Getting disciplined with your skincare routine now means you can ditch the heavy makeup this summer and embrace your natural beauty! Eat well, drink water and do your research to find skincare products that work for your skin type.


4. Start A Reading List
There's no doubt you'll probably be doing far more socialising than you have done in the past year so why not be the person who has something interesting to say! Whether you're getting lost in a swirling romance novel or levelling up with a self-help book, reading is sure to create the type of engaging discussion we've all been craving.


5. Simplify Your Wardrobe
For most of us, June 21st will feel a little bit like a life reset, so naturally we'd want our wardrobes to reflect this! If you've been putting off that wardrobe clear out (like I have), now is the time to start working through all those unwanted clothes. Rather than dumping them in a charity bin; extend their life cycle by reselling, repurposing or donating to someone who might make better use out of them!
RELATED: How To Upgrade Your Wardrobe Sustainably


6. Learn To Maintain Your Natural Hair & Nails At Home
Hair and nail salons will be opening soon but that doesn't mean we should totally neglect our natural features! Maintaining healthy natural hair and nails at home means you'll never be caught slipping with or without your fave treatments. It also means you can save some extra coin whenever you need to while still maintaining effortless beauty!


7. Tap Into A Creative Outlet
With the lockdown coming to an end, it is likely that a lot of us will eventually go back to not having much downtime to be creative. Make use of the time we have now and perfect that creative skill you've always wanted to learn. Skillshare is an online learning community where you can explore thousands of classes on absolutely anything from watercolour painting to graphic design! They offer 14-day free trials and a super affordable Premium membership, which I'm currently using to learn more about blogging and SEO! Click here to try it out for free!


8. Get Organised
If we want to play hard later, we've got to work hard now! These next few months are the perfect time to get yourself into a proper routine. From meal prepping and workouts to content days and business plans; set yourself up for success ahead of time! When summer comes around you'll reap the fruits of your labour and be free to live your best life without trying to juggle all your other commitments.


9. Get Used To Tracking Your Finances
If you're planning on having a fully booked calendar when June 21st comes around, it's going to cost you! New outfits, restaurant bills, concert tickets; they all add up! Set yourself up now, so you can say yes to whatever invite comes your way this summer by taking control of your finances! Instead of spending that extra money you've got on another loungewear set, save up a 'summer fund' so you can enjoy to the max when the time comes!


10. Get Comfortable Treating Yourself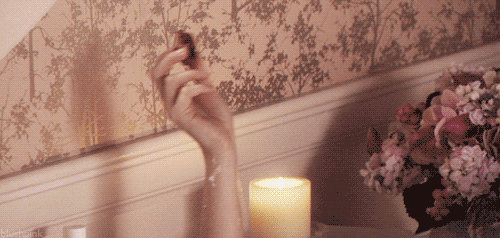 Finally, I believe that before we all jump back into regular human interaction, we should take the time to ensure we're comfortable with ourselves. Set the standard for how you expect to be treated by others, by treating yourself that way first. Regularly remind yourself that you deserve good things in your life and that you deserve to be happy. That way you can truly step back into the world as a new woman; one who knows herself - a true It-Girl.
RELATED: Intentional Self-Love: The Art of Treating Yourself
So those are 10 habits we can all attempt to master before June 21st comes around but even long after things have become normal again. I hope these habits have you feeling excited and motivated to have the best year ever. Connect with me on Instagram for day-to-day content updates and be sure to subscribe so you never miss a post!